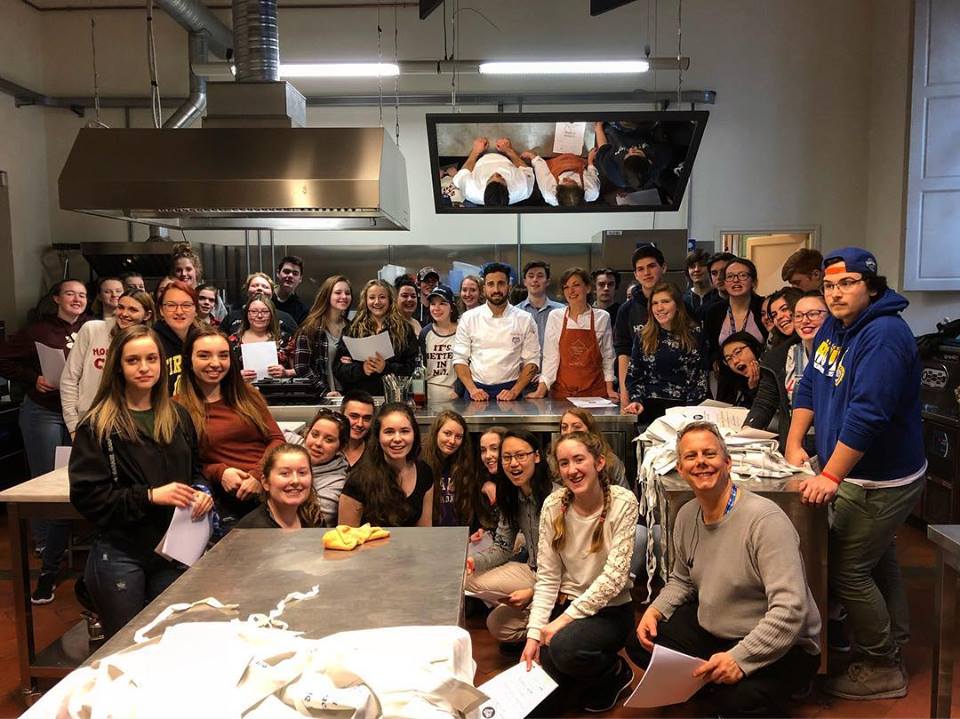 A laboratory of patisserie for the young
A meeting between excellent cuisine and Christmas atmosphere. The Chef Duccio Pistolesi is teaching kids how to create cakes.
A moment of cuisine intended for the young, to diffuse the passion for cuisine and give the present of a cake during the Christmas holidays. In the course that is part of the project"Chef tra le mense" (Chef in the canteens), realized by the San Casciano City Hall and by the dall'Unione Comunale del Chianti Fiorentino, Duccio Pistolesi has conducted the laboratory of patisserie together with Matia Barciulli. Hands in the dough for internationally renowned chefs together with kids to prepare Christmas biscuits.
In this article the report of the event.
Tags: Cooking school, Cooking Lessons, Pastry Shop, tuscany chef at home, cooking school tuscany, private chef tuscany, kosher tuscany, chef catering tuscany