---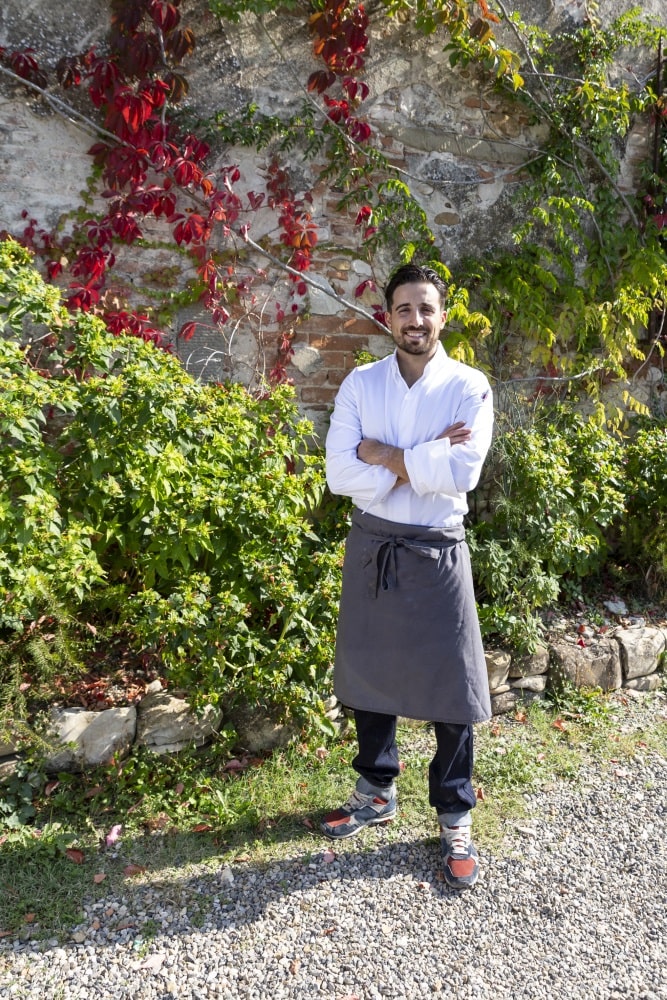 My experiences and training
A bit of my curriculum!
2017 through now - Osteria di Passignano -* Michelin Training and cookery school manager - Abroad catering events manager
2016-2017 - Severino Hospitality
Motorcycle GP Chef for Team SkyRacingVr46
2012-2018 – Professional School Cordon Bleu - Firenze - Teacher 
2015-2016 - Chocolaterie Vitali - Firenze
2012-2015 - Restaurant Oliviero - Firenze
2011-2012 - Rust Tasting Restaurant - Oslo, Norway
2011 - Villa Mangiacane - San Casciano Val di Pesa
2010 - Ruffino - Oslo, Norway
2009 - Skotel, Tuapo - New Zealand
2009 - Cavalli Club - Dubai, United Arab Emirates
2008-2009 - Antica Posta, Atlanta - USA
2008 - Toscani Bistrot, San Casciano Val di Pesa
2007-2008 - Dunk Island Resort, Queensland - Australia
2005-2007 - Osteria di Passignano -* Michelin 
2004 - Ristorante Cantinetta di Passignano
2004 - Golf Club - Firenze
2001-2003 - Restaurant Antica Posta - San Casciano Val di Pesa
2002-2003 - Restaurant Tenda Rossa - **Michelin
---
Some of my dishes (oh please, take a look!)
The main quality of my dishes is that they taste good and are unique. The second quality of my dishes is that they look good, pleasant to the eyes, sorted and harmonious. Despite the fact that I love an original presentation, I am quite strict in the selection of the ingredients and in the combination of the dishes for my menus. I am a traditional Tuscan chef, but love experimenting as well and, often, in my trips I did venture using raw materials and local spices. But I always come back home, o the recipes of my Tuscany. Here are some pictures of what I cook (clicking on them they will enlarge!): they have all strictly been created and photographed by myself, during events, dinners, show cooking in Tuscany and all over the world. This is what I can do. As well as many other things.
Do you wanto see more? Follow me on Instagram!
Tags: tuscany chef at home, cooking school tuscany, private chef tuscany, kosher tuscany, chef catering tuscany