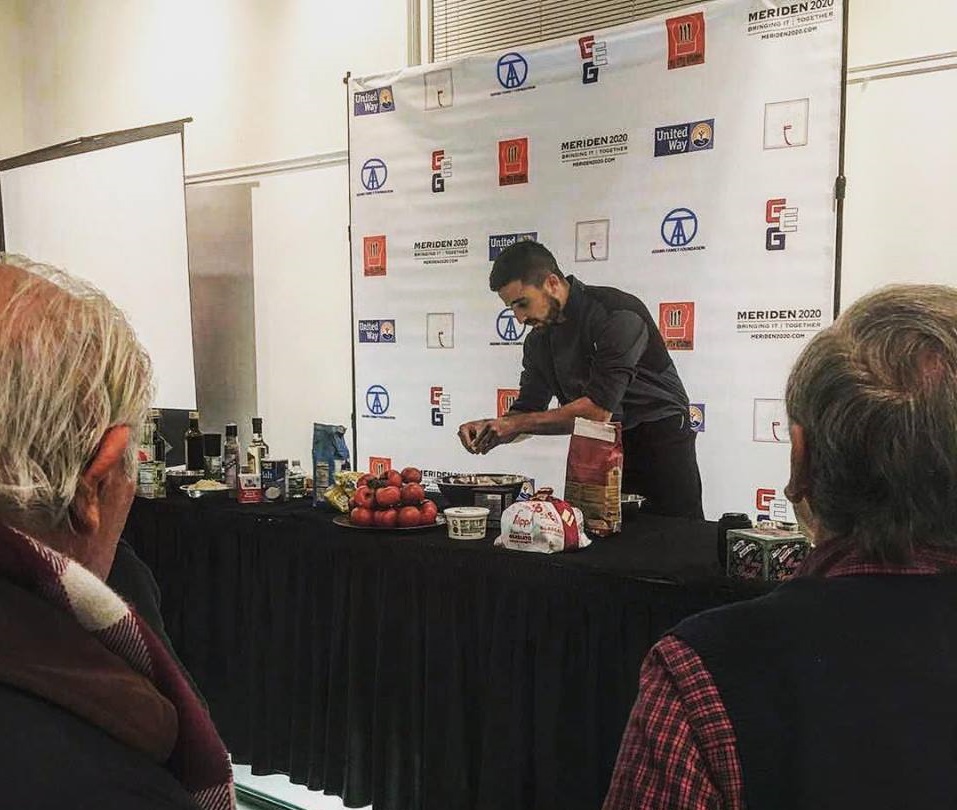 Chef Pistolesi guest of honour at the Augusta Curtis Cultural Center, United States
A meeting for Italian cuisine at Meriden, United States. Duccio Pistolesi who represents Tuscany gastronomic art.
A show cooking to recount Italy and in particular the flavours of Tuscan, home region and point of reference for the cuisine of the chef Duccio Pistolesi. This event was realized in cooperation with My City Kitchen, an organization whose aim is to "instill healthy eating habits, to increase self esteem, favour a sense of belonging of our children so that they could become healthy adults". The Italian chef has shown at the Augusta Curtis Cultural Center location recipes and curiosities to teach the participants the importance of food and daily care in the kitcchen.
News of this event in this article.
Tags: Cooking school, Cooking Lessons, United States, tuscany chef at home, cooking school tuscany, private chef tuscany, kosher tuscany, chef catering tuscany