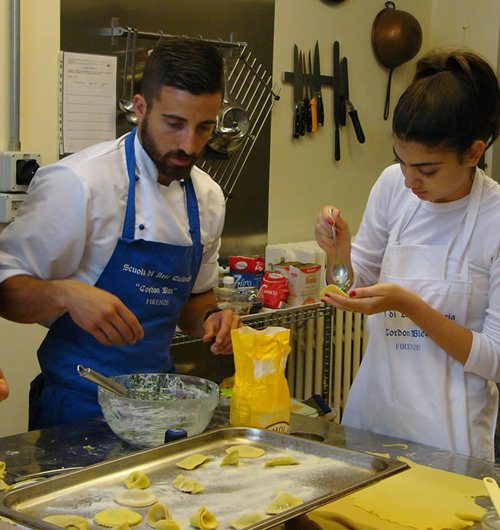 At the Cordon Blue Cookery School, Chef Pistolesi conducts a wine and food session
On September 21st a Cooking show on Tuscany cuisine curated by Duccio Pistolesi: a route between cooking and recipes of the best regional flavours.
At the Cordon Blue Cookery School, located at Firenze, the chef Pistolesi conducted a session on Tuscany region top class gastronomic recipes, which he has been exporting since many years al lover the world.
A menu to recall the roots of his region and allow the participants to taste the purest odours and flavours. The discovery of wines, Tuscan too, will accompany this session as well as their combination to the preparation of dishes.   
Here you will find thepresentation of the session.
Tags: Cooking school, Cooking Lessons, Cooking Show, Cordon Blue School, tuscany chef at home, cooking school tuscany, private chef tuscany, kosher tuscany, chef catering tuscany